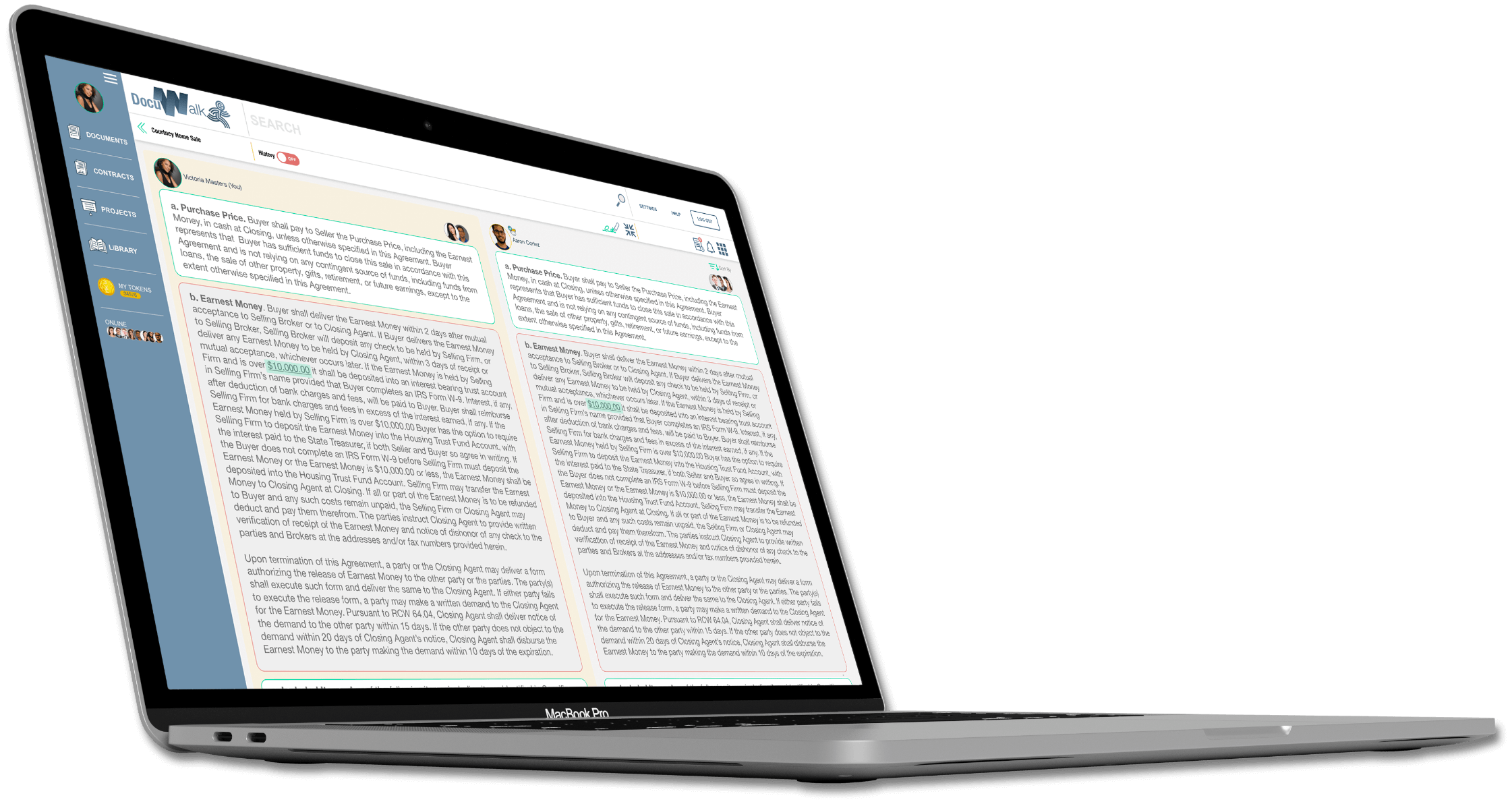 Request Free Demo
Take Your Contracts & Documents To A New Level Of Intelligence, Security, And Speed
Intelligent Documents
Smart Contracts
Virtual Negotiation Room
Non-Fungible Tokens For Every Document
All-In-One Productivity Platform
Remote Operations
Custom Branding
Learn what makes our platform a must-have for business and personal use.
Watch our one-minute introduction to DocuWalk.
Save time and focus on what matters - You and Your Business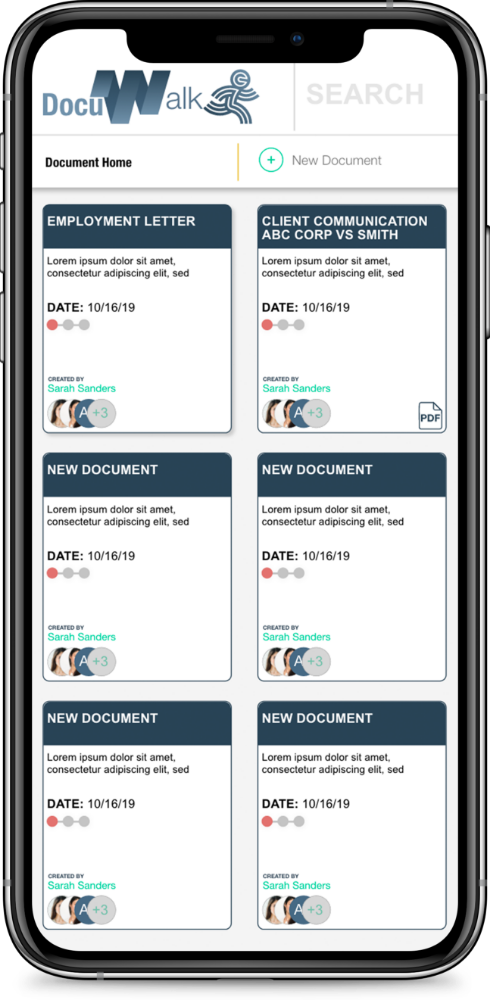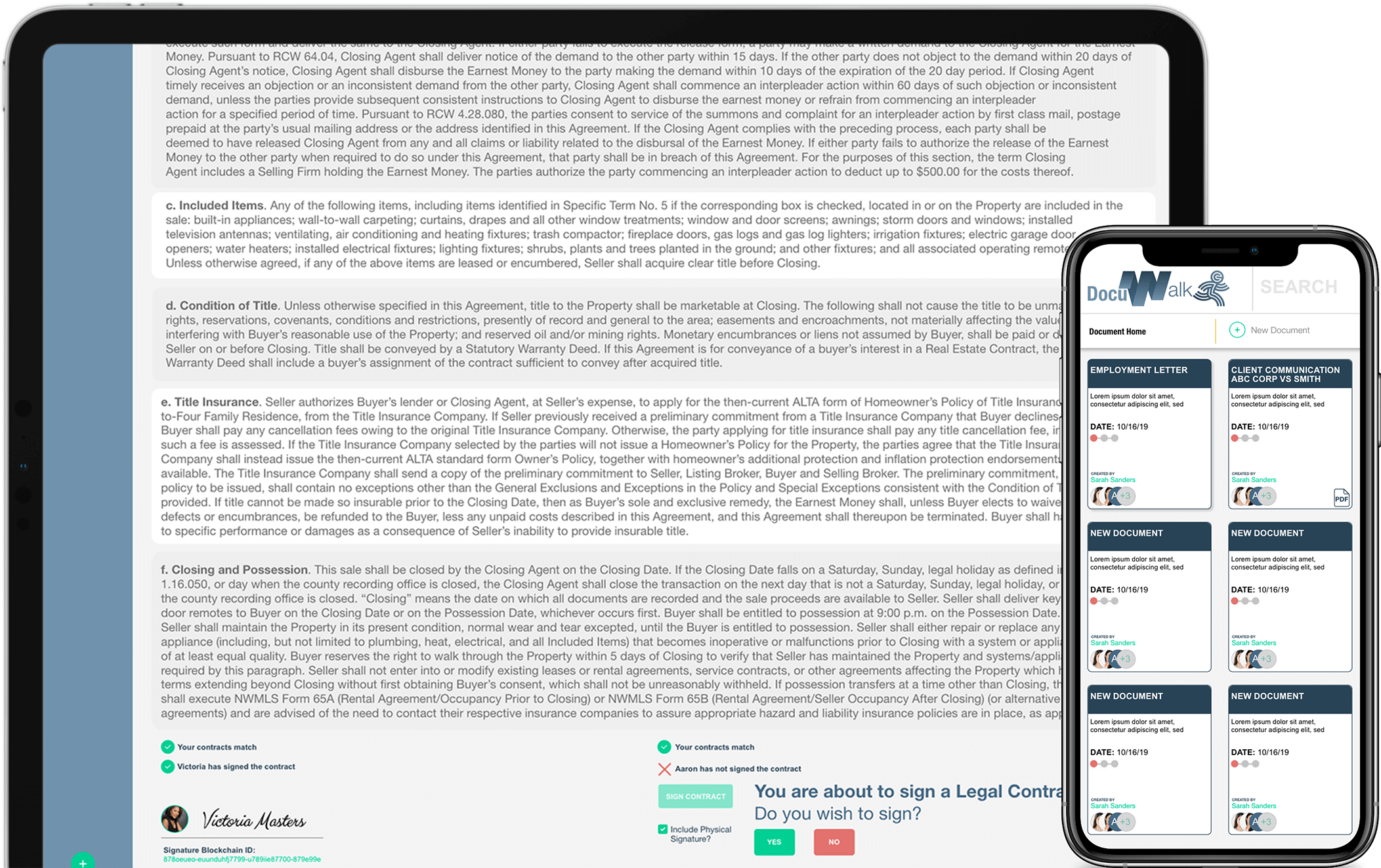 Built for virtual and remote collaboration with your office & clients to provide the most seamless digital transactions.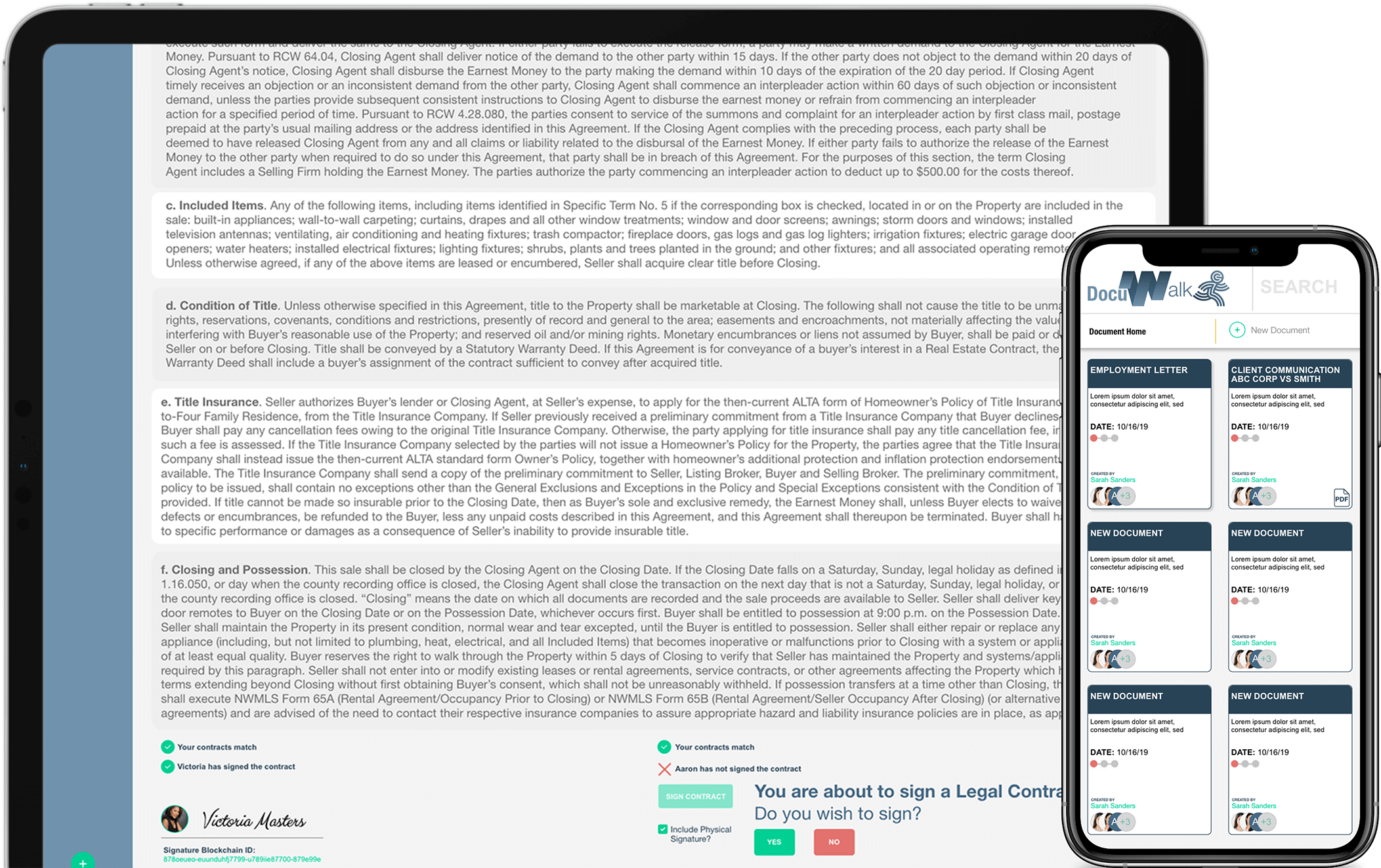 Document & Contract Management
Track Changes / Side by side review
Take Control Of Your Information With DocuWalk.
1-Integrated Digital Home
DocuWalk is like no other product on the market. Nowhere else can you find this level of integrated services all in one place.
Your Security is Our #1 Priority
Join the safest, most secure way to take control of your contracts, agreements, and documents for your work or personal life.
Contracts: Beginning-to-end for the first time
DocuWalk makes it possible to bring complex transactions fully digital. Draft. Negotiate. Accept. All in one place.
Privacy
You have control of your information. Unlike other platforms, we don't scan your data so you can rest assured it isn't being monitored by anyone else.